Restored Covenant Community invites you to celebrate the Feast of Tabernacles October 4th-12th at Zion Oaks Tabernacle campground!
Zion Oaks is a quaint and cozy 5 acre historical revival campground founded in the 1800's. This rustic atmosphere promotes a back to basic community environment where campfire and table fellowship are plentiful. We will be providing simple breakfast foods, but campers will be on their own for lunches. A congregational potluck is shared every evening at 6:00 p.m. and our evening service starts at 7:00 p.m. This is a free event, and no registration is required, however we would appreciate a call to let us know how many to expect. For more info, or to let us know you are coming, please call Arthur at (309) 822-8638.
Please read if you plan on attending:
*Primitive camping only. There are modern bathrooms and a makeshift shower with hot and cold water.
*Please bring only biblically kosher foods to potlucks. (No pork, shellfish, or gelatin products please)
*We promote a relaxed and casual atmosphere at Zion Oaks, however, it is a Holy Feast of the LORD. RCC has a simple dress code we expect campers to follow. Men are expected to wear shirts with sleeves, and pants. Women are expected to wear shirts, or dresses, with sleeves, and skirts or dresses that fall below the knee while sitting. We appreciate your cooperation in this.
*The owners of the campground do not allow alcohol or smoking in the campground. Please respect their rules.
*For those interested, we will be observing the 9:00 am, Noon, and 3:00 pm prayer times.
*There is a possibility of other unscheduled events depending on weather, number of people, etc.
*Games and activities will be available throughout the day for personal or group use.
*We love having children at our feasts! However, we do not have child care services. Parents are expected to watch and pick up after their own children.
* There are hotels and stores within easy driving distance from the campground for those who do not wish to camp, or those who need any supplies. For more info Please call Arthur at (309) 822-8638.
Address:
Zion Oaks Tabernacle Campground
3271 Zion Oaks Rd
Pekin, IL 61554
Campground entrance: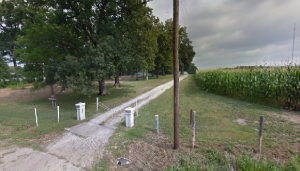 RCC Feast of Tabernacles 2017 Schedule:
Wednesday, October 4th
12:00 p.m. > Set up
4:00 p.m.-5:00 p.m. > Decorate Community Sukkah
6:00 p.m. > Potluck
7:00 p.m. > Teaching (Art Cox)
Thursday, October 5th (Annual Sabbath)
7:00 a.m.-9:30 a.m. > Breakfast
4:00 p.m. > Beginners Hebraic Dance (Anna Lu Cox)
6:00 p.m. > Potluck
7:00 p.m. > Teaching (Larry Jones)
Friday, October 6th
7:00 a.m.-9:30a.m. > Breakfast
10:00 a.m. > Women's Bible Study
11:00 a.m. > Men's Bible Study
11:00 a.m. > Kid's Activity (Edible Sukkahs)
6:00 p.m. > Special Erev Shabbat Potluck
8:00 p.m. > Ice Cream Social/ Game Night
Saturday, October 7th (Weekly Sabbath)
7:00 a.m.-9:30 a.m. > Breakfast
11:00 a.m. > Sabbath Service
1:00 p.m. > Potluck Lunch
6:00 p.m. > TACO BAR DINNER! (Meat will be provided, but please sign up to bring a side dish or topping)
7:00 p.m. > Teaching (Daniel Botkin)
Sunday, October 8th
7:00 a.m.-9:30 a.m. > Breakfast
10:00 a.m.-12:00p.m. > "Organic Gardening Practices" Workshop (Keith Montgomery)
12:00 p.m. > Cookout (Meat will be provided, please bring a side dish to share)
2:00 p.m.-4:00 p.m. > KID'S FISHING DERBY! (FREE! Poles and bait provided. On Rt. 116 at Dixon's "Hooked on Fishing")
6:00 p.m. > Potluck
7:00 p.m. > Teaching (Andrew Eades)
Monday, October 9th
7:00 a.m.-9:30 a.m. > Breakfast
10:00 a.m. > Women's Bible Study
11:00 a.m. > Men's Bible Study
11:00 a.m. > Yogurt Making Demonstration (Anna Lu Cox)
2:00 p.m. > Basic Modern Lye Soap Making Demonstration (Andrea Brown)
6:00 p.m. > Potluck
7:00 p.m. > Teaching (Jonathan Brown)
Tuesday, October 10th
7:00 a.m.-9:30 a.m. > Breakfast
10:00 a.m. > Women's Bible Study
11:00 a.m. > Men's Bible Study
11:00 a.m. > Kid's Activity
2:00 p.m. > Ladies Tea Party
6:00 p.m. > CHILI COOK-OFF! (Prize given to the creator of the crowd's favorite chili! Toppings provided)
7:00 p.m. > Teaching (John Lafond)
Wednesday, October 11th
7:00 a.m. – 9:30 a.m. > Breakfast
10:00 a.m. > Women's Bible Study
11:00 a.m. > Men's Bible Study
11:00 a.m. > Kid's Activity
4:00 p.m. > Beginners Hebraic Dance (Anna Lu Cox)
6:00 p.m. > Potluck
7:00 p.m. > Teaching (Matthew Simmons)
Thursday, October 12th (Annual Sabbath)
7:00 a.m. – 9:30 a.m. > Breakfast
4:00 p.m. > Beginners Hebraic Dance (Anna Lu Cox)
6:00 p.m. > Potluck (Leftovers)
7:00 p.m. > Teaching (Josh Knowles)